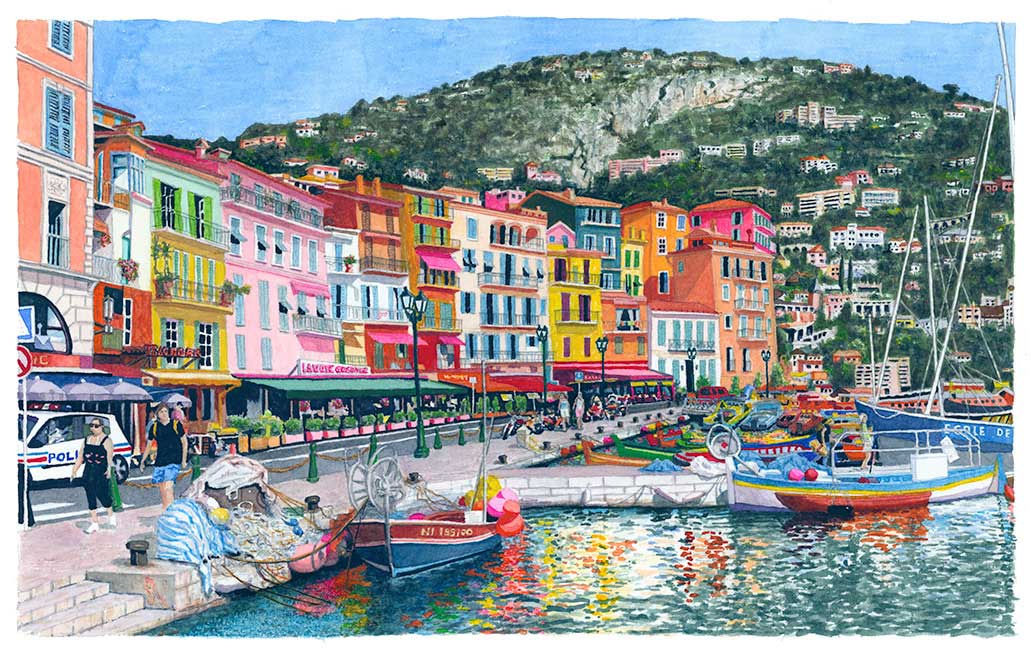 Size:  13/5″w. x 8.5″h.
Price:  Prints $100.00, postcards $25.00
Story:  Villefranche is a beautiful town between Nice and Monaco.  This painting shows how the harbor is a mix of cool buildings, boats, fishing industry and tourists.  We stayed in a hotel with a view of the harbor and Cape Ferrat's famous lighthouse.  Drama on the way here as the rental car's low fuel light came on in Nice and we were hopelessly lost.  A good Samaritan rescued us and gave us a nice tour of the area!