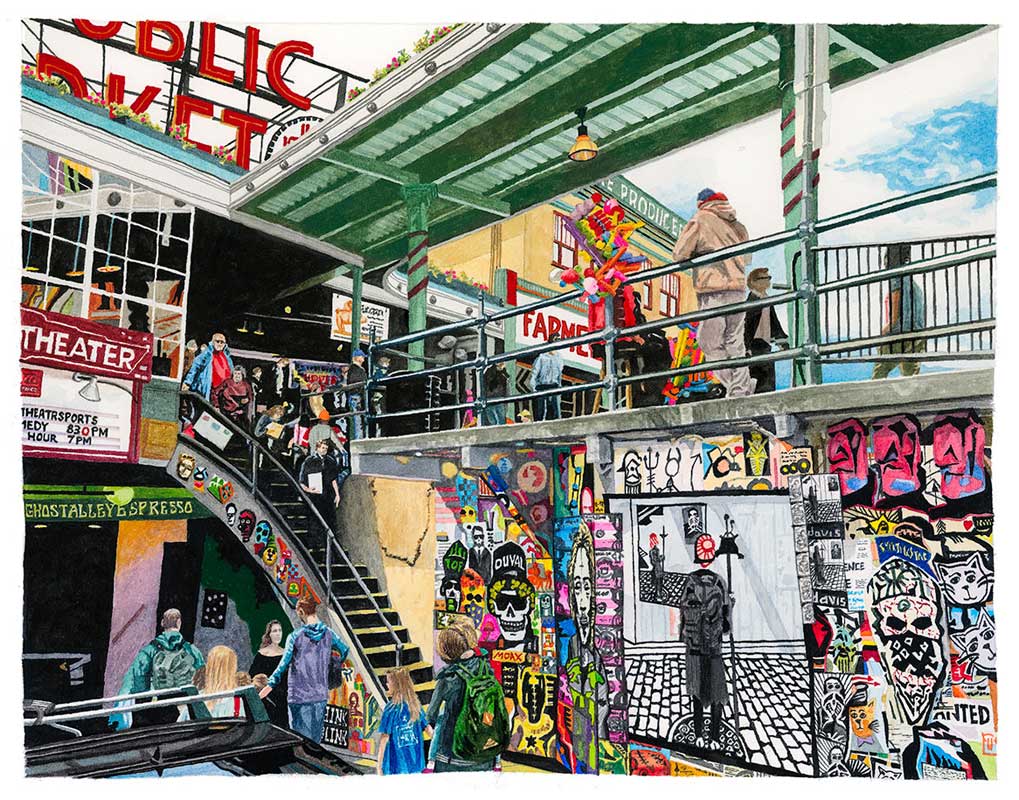 Size:  15.5″w x 12″h.
Price: Prints $175.00, postcards $25.00
Story:  A beautiful spring day at the Pike Place Market (Seattle).  I am walking toward the Gum Wall from First Avenue.  This painting is interesting because of the geometry, the activity, the colors, and the poster art!  Thomas, "The Foul-Mouthed Clown" and his balloons, can be seen from behind….