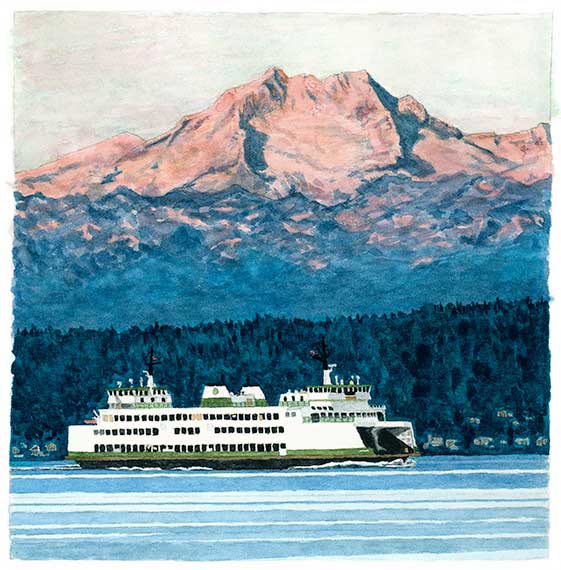 Size:  7.5″w. x 7.5″h.
Price:  Prints $75.00, postcards $25.00
Story:  It's all about the ferries in Seattle!  Back and forth all day to places like Bremerton and Bainbridge Island.  This is a painting of one of the workhorses named the Kitsap.  The title harkens back to an old calypso song, "DAY-O".