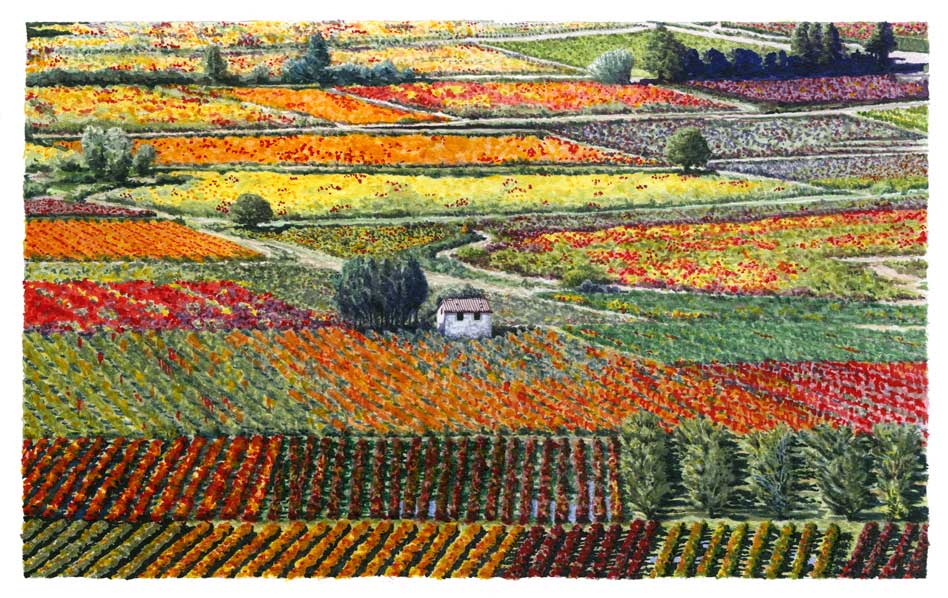 Size:  12.5″w. x 7.5″h.
Price:  Prints $150.00, postcards $25.00
Story:  I painted this from a postcard I picked up in Avignon or Arle in 2006 because it was such a beautiful photograph of the Southern France countryside.   Umm…Cote du Rhone at the local grocery store for only $3.00 a bottle!